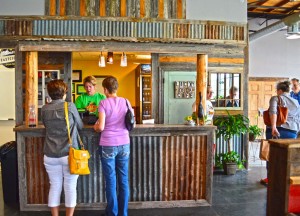 Welcome to the Lucky Duck Café, an American comfort food casual dining restaurant in Taylor, Texas.  We opened May 19, 2015, in the old International Harvester building just off Main Street in the historic district.  Our locally-owned family restaurant offers something tasty for everyone including burgers, catfish, shrimp, chicken fried steak, salads and a variety of vegetarian and gluten free options.  We pride ourselves on providing delicious food, fast and friendly service, at a fair price!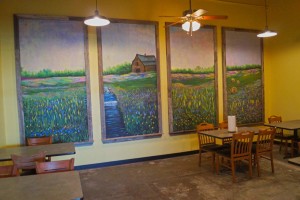 The whole idea behind comfort food is to nourish the body and the spirit – to soothe and bring cheer.  Our food and atmosphere are created with that in mind. In addition to being a great place to dine and connect with friends and family, please consider us to host your next special occasions or business meetings in our party room. We can accommodate up to 25 people in our private area.
We also invite you to visit our sister restaurant, the Good Luck Grill in Manor, Texas.